(Deutsch) Wöchentliches Angebot: openLab
(Deutsch) Auch nach Projektende besteht im openLab auch weiterhin jeden Donnerstag von 11-16 Uhr die Möglichkeit, Einblicke in die Nutzung von Markdown, GitLab, WordPress, H5P und anderen digitalen Tools zu bekommen und Unterstützung bei Fragen zu erhalten.
Hamburg University: OpenAccess Portal
OER links
Blog categories
Contact
Head of project:
Prof Dr Kerstin Mayrberger
Beauftragte der UHH für die Digitalisierung von Lehren u. Lernen
Wiss. Leitung des Universitätskolleg Digital
Project coordination:
Tobias Steiner, MA
Blog content under CC-BY-Licence

All content made available here is published under a CC BY 4.0 licence. If not stated otherwise, the author is to be referenced as follows:
Tobias Steiner, Universität Hamburg for SynLLOER – Synergien für Lehren und Lernen durch OER (Synergies for Teaching and Learning through OER).
(Deutsch) Förderhinweis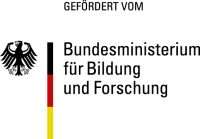 Dieses Vorhaben wurde bis 30.06.2018 aus Mitteln des BMBF unter dem Förderkennzeichen 01P016002 gefördert.
Die Verantwortung für den Inhalt dieser Veröffentlichung liegt bei den Herausgebern und Autorinnen und Autoren.